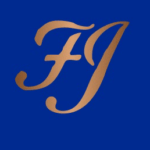 Website FAUSTINA JAMES (LONDON) LTD
Executive Recruitment
Our Client is looking for a multi-skilled Repairs & Maintenance Manager to join the team. The successful candidate will work 5 days per week (Hybrid: 1 day home/4 in the Office) 40 hours per week.
Summary OF THE ROLE
The successful candidate will provide a high-quality maintenance service that is customer-led. He will manage the planned maintenance projects, liaising with and overseeing contractors. He will have leadership qualities and responsibilities. He will ensure that the Company's policy and procedures are adhered to. He will analyse all Repairs and Asset Management Departments to aid accurate planning and financial forecasts for the Company and its stakeholders. Specific to your role will be to lead and manage: The Repairs and Maintenance of all properties and assets, void property refurbishments, Gas, Mechanical and Electrical services contract, Health & Safety, Contract Management, Cost and Quality Control and operational support function.
Ideally, you will drive the Organisation forward, specifically the Repairs and Maintenance function. Effectively manage a team of four and have a good working relationship with your direct reports and all stakeholders. You will conduct effective and regular contractor meetings to ensure they are kept updated with any changes to company policy.
PERSON SPECIFICATION
Previous experience in a Repair & Maintenance role is required.
Degree-level education or equivalent relevant training commensurate to the role is highly desirable.
Holds a relevant professional qualification.
Holds management qualification.
Significant experience at Senior Management level within the Housing Sector/Property Sector, highly desirable
Knowledge of Regulatory requirements beneficial
Experience in devising and delivering budgets, strategies, policies and procedures in the Housing/Property sector highly desirable
Current knowledge of legislative frameworks, regulatory requirements and key issues pertaining to the post.
Able to develop and implement effective Health & Safety management systems.
ABOUT YOU:•
High numerical, verbal, and written skills to manage budgets, produce and present reports, policies, procedures etc., to the Board, Committee, staff and stakeholders.
• Excellent analytical skills to consider different challenges and find workable solutions.
• Excellent leadership and motivation skills with evidence of identifying and developing high performers.
• Excellent communication and negotiating skills to build effective relationships with key staff and stakeholders.
• Able to gain credibility and represent and promote the organisation with internal and external stakeholders.
Must have an adaptable and "Can Do" attitude
EMPLOYEE BENEFITS
Salary: c £50-£53k (depending on Experience)
Annual Leave: 27 days plus Bank Holidays
Work Patterns – Mon-Fri 9am-5pm (occasional late Meetings/Quarterly)
Hybrid Working – 1 day home working/4 days office
Faustina James London is acting as the Employment Agency in relation to this role.